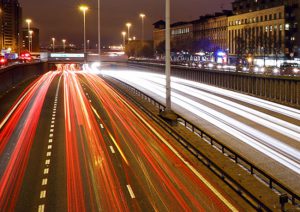 Central Traffic Management Ltd (CTM) is a leading provider of Road Management solutions specialising in Traffic Management, Road Markings and Signage. The company was originally founded in 2002 and is the fastest growing road management company in the industry. Head office is based in Stirling and, with several regional depots, the main geographical operating areas are Scotland and North England.
The success of the Company is built on a focused route to excellence in terms of quality and service tailored to the client's individual specifications.
Technical Ability
Central Traffic Management employees are trained to a high level of technical expertise in the relevant road management disciplines, particularly health and safety.
In addition, all employees are accredited or on a training scheme for:
Sector Scheme 12A, B, C and D (Traffic Management)
Sector Scheme 2 (Barriers)
Sector Scheme 7 (Road Markings)
New Roads and Streetworks act 1991
Road Management & Fulfillment One Stop Shop
Central Traffic Management has the unique ability and expertise to offer clients a totally integrated package of road management services.
Therefore allowing the requirements of:
One, order procurement
One, line of communication
One, more efficiency
One, 100% satisfaction
Our staff coordinates all the company's disciplines to the highest technical standards.